Situated on the sunny Tiburon Peninsula in Marin County, CA, Tiburon is beloved for its stunning skylines, mild weather, waterfront location and breathtaking beauty. The town is conveniently located in a weather sheltered cove across the bay from downtown San Francisco and easily accessible by ferry or by car via highway 101 and Tiburon Boulevard. The charming downtown area features an array of boutiques, cafes, bars, and varied restaurant offerings. Now with more reasons than ever, come check out Tiburon and consider one of these three restaurants in Marin County, CA with "outside the box" dining experiences.
The Caviar Company Tasting Room and Marketplace
46A Main St, Tiburon, CA 94920
Hours: Wednesday to Saturday Noon - 7:00 PM; Sunday 11:00 AM - 5:00 PM
Closed Monday and Tuesday
(415) 889-5168
Reservations are strongly recommended - Reserve on Tock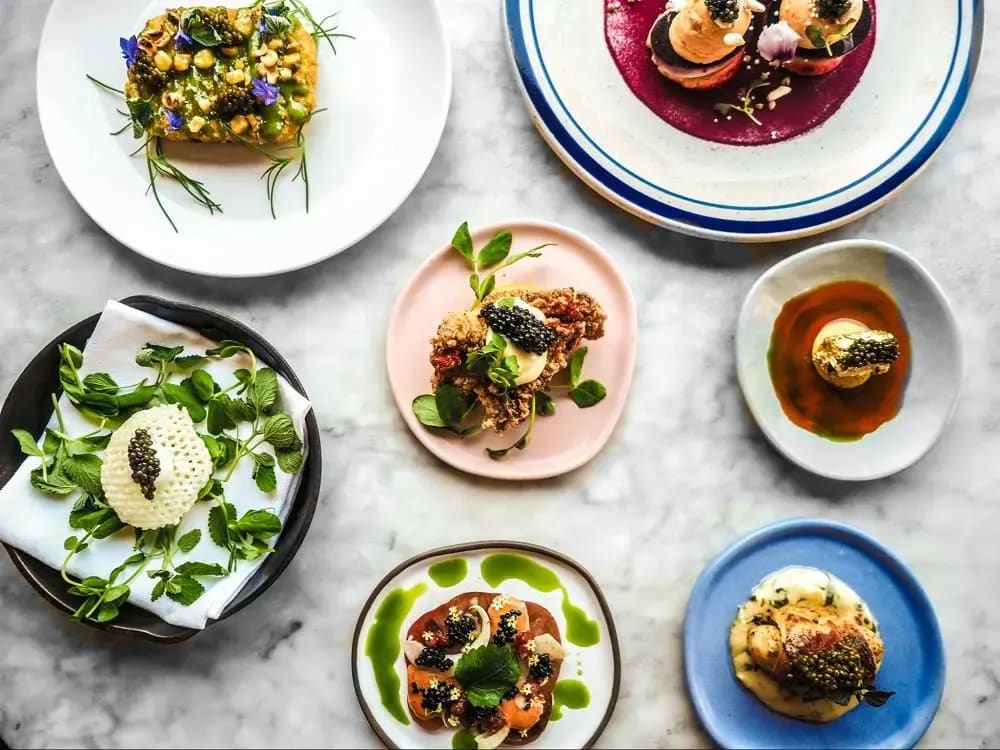 The Caviar Company
is a unique and playful dining experience located in the heart of Tiburon's quaint downtown. The atmosphere is elegant and sophisticated, with a light and welcoming interior. The large outdoor patio is perfect for romantic dining or dining alone. The Caviar Company is "on trend" as an impressive date night spot, for celebrating a special occasion or perfect choice to meet for a quick bite. Its core mission is sustainable aquaculture and culinary innovation. This is a one-of-a-kind opportunity in Marin and features special food pairings, including a lovely afternoon tea experience, not available elsewhere in Marin, a reason alone to visit.
This fine establishment offers ten varieties of champagne available by the glass and 20 different wines by the bottle or half-bottle. The knowledgeable staff can offer suggestions for the perfect pairing with your caviar. You can also choose from many delicious varieties of hard cider and craft beer.
There are many unique ways to savor one of the world's most special delicacies here, and also delicious curated bites like caviar toasts and deviled eggs with smoked trout roe . The Caviar Company includes a store that stocks both domestic and imported varieties of caviar, including Imperial Golden Osetra Caviar (golden hue, rich, savory, buttery finish) and Royal California White Sturgeon Caviar (complex flavor, silky and nutty, smooth and earthy finish) and many others. They also offer colorful and flavorful roe varieties, like cherrywood smoked trout roe. The store offers caviar and roe individually in jars or in multiple variety sets. Beautiful gift add-ons include mother-of-pearl spoons and palettes, other gourmet food products, champagne, and brand merchandise.
And if all that leaves you craving more, check out their website for an exciting array of experiences and get on The Caviar Company mailing list for advance notice of their caviar cruises and frequent tasting events. Come experience this unique Tiburon offering, also a perfect place for a preclude to your wedding events, bridal shower, birthday or corporate event.
The Caviarco
The Bungalow Kitchen
5 Main St. Tiburon, CA, on San Francisco Bay
Hours: Wednesday - Friday, 5:00 PM - 9:30 PM, Saturday - Sunday
11:30 AM - 9:30 PM
415-789-5844
Reservations recommended - Reserve on Opentable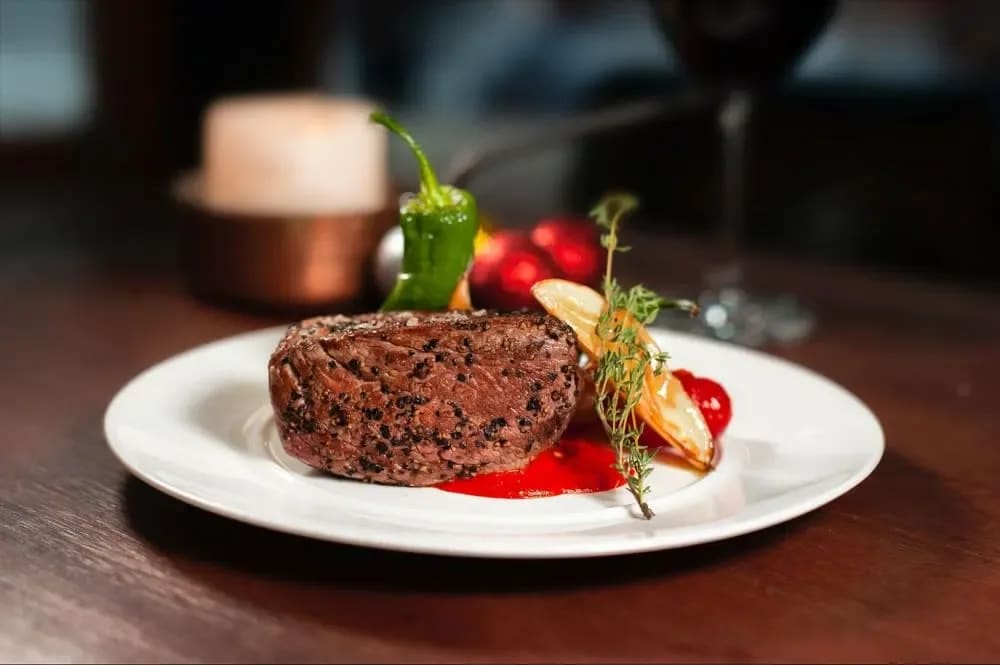 Michelin starred chef Michael Mina comes to Tiburon with one of Marin's most upscale offerings,
The Bungalow Kitchen
. Waterfront with San Francisco and bay views to die for, the central downtown location features a quieter bar upstairs that brings the views front and center. A large patio boasts dining while watching the ferries roll in and out, and offers stunning "up close and personal" unobstructed views of San Francisco Bay.
The design concept of the original Guaymas, a three decade long destination establishment, is transformed and now one of Marin's largest restaurants with multiple room offerings including two large bar areas, upstairs and downstairs. Downstairs is cozy and warm with home-like accents including multiple fireplaces and bookshelves. The dining room is bright and elegant, with comfy club chairs or booths designed for an inviting social dining experience.
The upstairs second story bar area is more low-key with dramatic bay views and also has a warm inviting billiard table room. The entire second level can be rented for private parties with room for a dance floor. Service is more upscale and attentive throughout the restaurant, including the upstairs bar. The entire menu is also available at both bars. There is a robust refined wine list of more than 150 varieties by the glass or bottle. The expert bar staff is also able to craft innovative Bay Area-inspired cocktails.
The Bungalow Kitchen offers a unique Marin dining experience with its bold and elevated California curated menu. There are rich and decadent dishes like Crispy Liberty Duck Wings finished with a delicious Grand Marnier, orange zest, and black pepper glaze; Mina's signature Lobster Pot Pie made with succulent lobster in a truffle and lobster bisque; and the well balanced Truffle-Yellowtail Sashimi. For steak lovers, the Oak-fired USDA prime steaks come with red wine butter and black garlic potato purée. And don't forget dessert! Meyer Lemon Crêpe Cake and many other unique compositions make dessert irresistible.
The owners have strived to create a bar and restaurant that feels special; but is also an extension of home: a place where folks can dine more casually during the week, include options both upscale and friendly, sip drinks with friends on the weekend, or have a beautiful view brunch on Sunday. It's a place to hang out and socialize, not just have a meal.
Luna Blu
35 Main St, Tiburon, CA
Hours: Monday, Wednesday - Friday 5:00 PM - 9:30 PM, Weekends 11:30 AM - 9:30 PM
Closed Tuesday
415-789-5844
Reserve on Opentable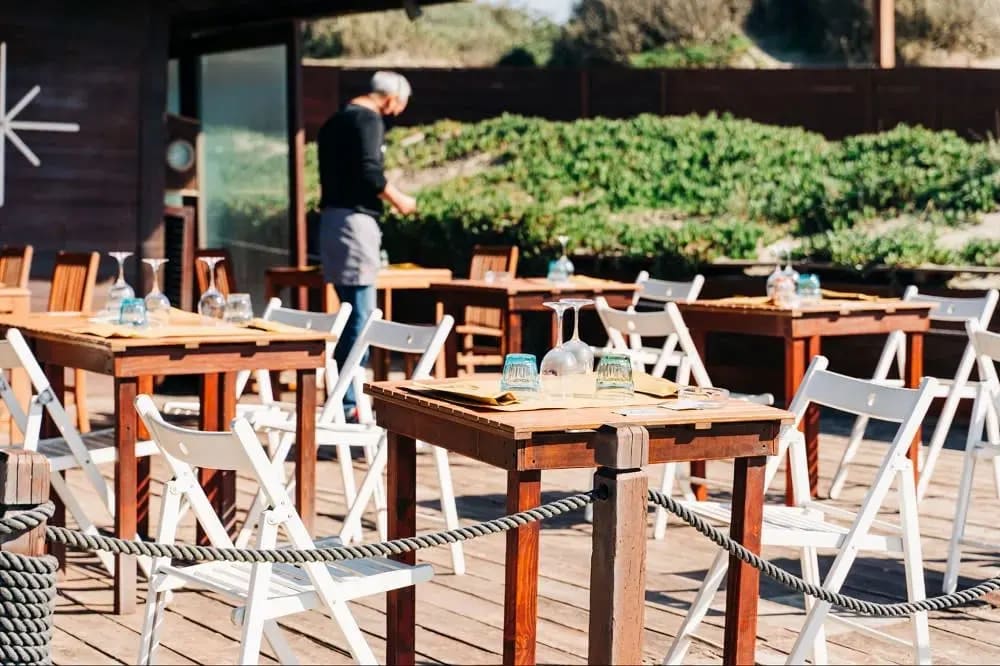 Luna Blu
restaurant, is a local favorite and has now been transformed into an Italian seafood-focused venue that also showcases California's best organic produce. It was voted a Top 100 Neighborhood Gem Restaurant in America in 2014. This inviting waterfront bistro with a harbor facing deck is open for lunch and dinner and boasts a diverse and delicious menu prepared by Italian master Chef Renzo Azzarello. Sustainably caught seafood and local organic ingredients are showcased in the homemade pastas and daily specials and also include gluten-free and vegetarian options.
Located in the heart of Tiburon, Luna Blu experience is one of tranquility. The name Luna Blu means "blue moon" — a rare and beautiful occurrence that mirrors the exceptional experience of dining at this Tiburon gem. Owners Renzo and Crystal Azzarello discovered the space that would become Luna Blu while on a honeymoon stroll.
Mouth-watering dishes include Tagliolini Al Granchio, beautifully highlighting San Francisco Bay's fresh Dungeness crab in a champagne cream sauce, or try Branzino Al Limone, seared sea bass in an inspired lemon sauce or their delicious risottos are always well prepared. If a more intimate dining experience is what you're in the mood for, Luna Blu is an ideal option to be inspired by.
Just looking for a cocktail? There is a cozy, old fashioned and well attended bar featuring hand-crafted cocktails or beautiful Italian wines by the glass or bottle. To finish off the meal, delectable Italian desserts like Mocha Tiramisu and cannolis take center stage.
Tiburon is a beautiful, tucked-away nautical town that now offers even more fabulous reasons to visit. The picturesque peninsula is truly inspiring with lovely rolling topography, hillside mansions, family neighborhoods and breathtaking views of San Francisco Bay. If you are interested in a more personal look at this quaint, view centered town or exploring
Tiburon homes for sale
, contact Michelle Klurstein and Ronda Priestner of Marin SF Home Group.