The 45th Annual Mill Valley Film Festival, unequivocally the most exciting, prestigious and longest running event in Marin, is ready to begin on October 6, 2022 and runs for 10 days closing out on October 16. This is a fabulous benefit of living in Mill Valley and tops the list of things to do in Mill Valley that make it a stellar place to live and partake in the cultural landscape that makes Mill Valley the thriving community it is. Here's a deep dive recap into what to know about MVFF and why living in Mill Valley is such a fun place to live.
The Mill Valley Film Festival's history
Founded in 1978 by Mark Fishkin, still the CEO and operating leader of Marin's renowned cultural beacon, The
Mill Valley Film Festival
, originally a three-day event launched in a small office off Mill Valley's main square, has grown to a 10-day event featuring new films from creators representing over 50 countries. Organized by the California Film Institute, this festival is a celebration of film, both as an expression of art and an educational tool.
The growth and demand by those living in Mill Valley principally, as well as surrounding communities as years progressed, necessitated MVFF to move to larger headquarters in San Rafael in 2001.
To this day however, the historic Sequoia Theater (now Cinearts Sequoia), which opened its doors in 1915 showcasing silent films in downtown Mill Valley, remains as one of the two
principle
venues to launch and showcase the MVFF annually featuring a treasure of films, filmmakers and top actors that devote their talent to the world's most influential visual medium. MVFF is now a nationally recognized top US boutique film festival.
Opening Night, Spotlight films, Tributes, Panel Discussions and other festivities for MVFF which include US and World Premiere screenings, all take place at the Sequoia (among other venues in Marin and the Bay Area). A huge accompaniment and convenience for all living in Mill Valley are coordinated parties and events that happen right across the street at the Outdoor Art Club, Mill Valley's premiere, historic art and garden center established in 1902.
About MVFF45
MVFF45 is scheduled for October 6-16 of this year, and can be attended with screenings in person and with some online.

Non-competitive and collaborative, with a range of independent, foreign, and high-profile films and filmmakers, MVFF creates plenty of opportunities. Attendees can view these films divided into several screening categories, including World Cinema, US Cinema, Valley of the Docs, and Children's FilmFest, and attend special Tributes, Spotlights and Galas.

This year's lineup of actors appearing in person to discuss and celebrate their films include Brendan Fraser, Eddie Redmayne, Florence McDormand, and Kate Hudson among many others.

Tickets for in person screenings and events can be purchased in Mill Valley at the Outdoor Art Club, located at 1 Blithedale Avenue. The OAC is open throughout the Festival with very easy parking access right off the venue entry. Tickets for all films, including some online screenings, are available through MVFF.org.

Make sure to count this perk among the many when searching for Mill Valley real estate. If you're interested in exploring the area further after attending this event, here's what to know about Mill Valley before visiting.
An overview of Mill Valley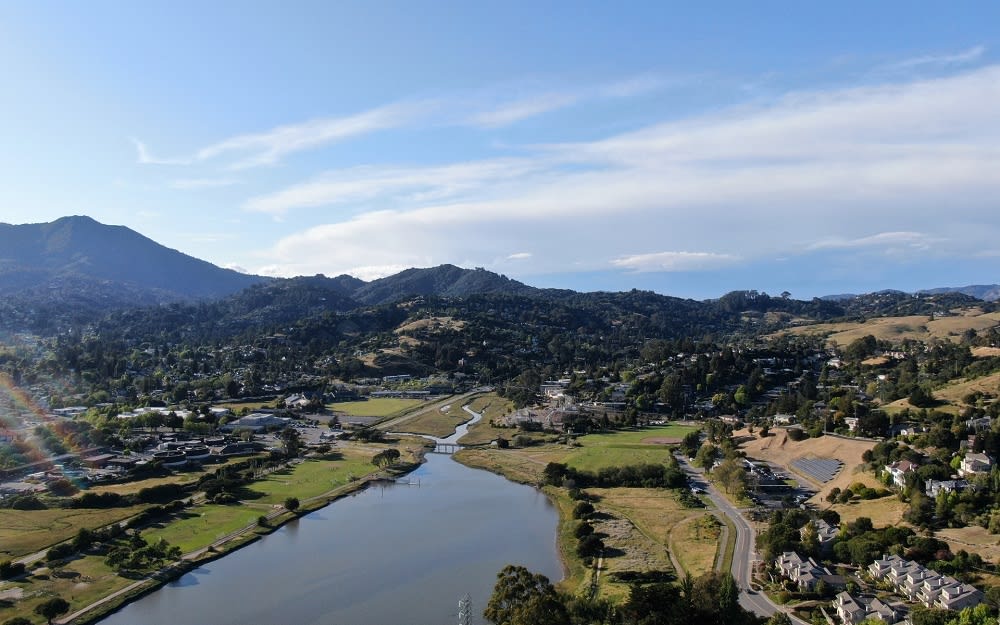 Located right below Mount Tamalpais,
Mill Valley
was first home to Native Americans in the area, their history showcased in several archeological sites. Mill Valley was incorporated in 1900, and since then it has flourished into the city offering Marin's best lifestyle, with top restaurants, theaters, shopping and music venues. The area is suburban, but with a less suburban feel, offering several neighborhoods offering a choice of privacy, fabulous views or charming neighborhoods that inspire its growth from a small mill town into the present day thriving community it is. Located only 14 miles north of San Francisco to Mill Valley's town center, this area is great for families or retirees looking for a slower lifestyle with city perks.
The median list price rose in this area,
averaging $1,995,000
as of August 2022; however, there is much opportunity at lower prices and with more exclusive offerings at higher prices. However, with the number of homes for sale increasing and pricing plateaus already reached, market conditions now make it an ideal time to buy in the area.
Partnering with the right agents has never been more important. 21 year veteran real estate agents Michelle and Ronda are the ideal choice and can help you navigate how the neighborhoods differ; the benefits of each, thus streamlining your search in Mill Valley or surrounding communities. Some of the best neighborhoods in Mill Valley include Sycamore Park, The Middle Ridge, Blithedale Canyon, Boyle Park, Enchanted Knolls, Strawberry, Homestead Valley, Shelter Bay and Tamalpais Valley. Offering optimal year-round weather makes Mill Valley perfect for exploring outdoor attractions like Muir Woods, the Mountain Play, and Tennessee Valley. When visiting this area for MVFF45, stop by these recreation spots in the area.
Muir Woods & Beach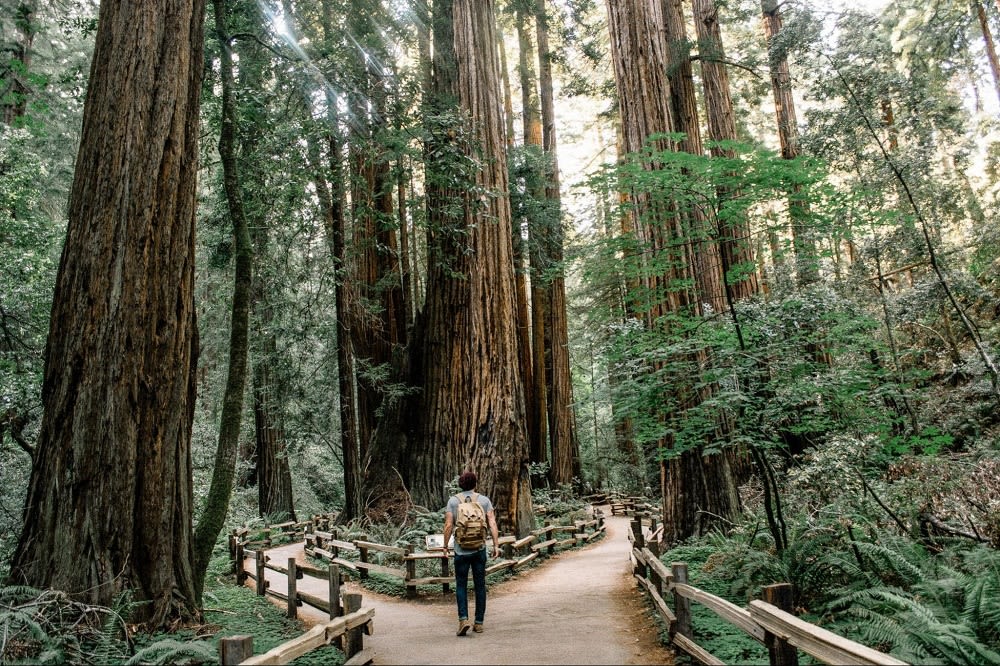 Protected as a National Monument since 1908, Mill Valley's
Muir Woods
is a majestic place to view the old-growth Redwood Forest. This forest has a large range of wildlife and plants in the area, dominating the available forest floor and the wide canopies. Once in the woods, there are plenty of things to do, the most popular being hiking. Muir Woods features six miles of trails, which vary in length and intensity. Trails in the woods are asphalted and made up of boardwalk, perfect for a less rigorous experience, while trails on the canyon walls are ideal for hikers looking for a challenge.
There is also a selection of ranger-led programs for visitors, which is a great way for nature enthusiasts and families to learn about the ecology and history of the area. Nearby Muir Woods is Muir Beach, which is a quiet cove many locals enjoy. Also at this beach is a pedestrian bridge, a Coastal Trail, and Kaashi Way. Try and spot the migration of thousands of monarch butterflies in the autumn, who sometimes travel through the grove in this location.
Mountain Play Association
Founded in 1913, the
Mountain Play Association
is rooted in a long history of theatrical tradition. Located on Mount Tamalpais, this unique theater company features plays in its outdoor Greek-style amphitheater. Visitors can take the bus up and down the mountain, or they can take the bus up one way and hike the seven miles down the rest of the way. Buy a ticket to watch modern theater shows in this one-of-a-kind venue.
Tennessee Valley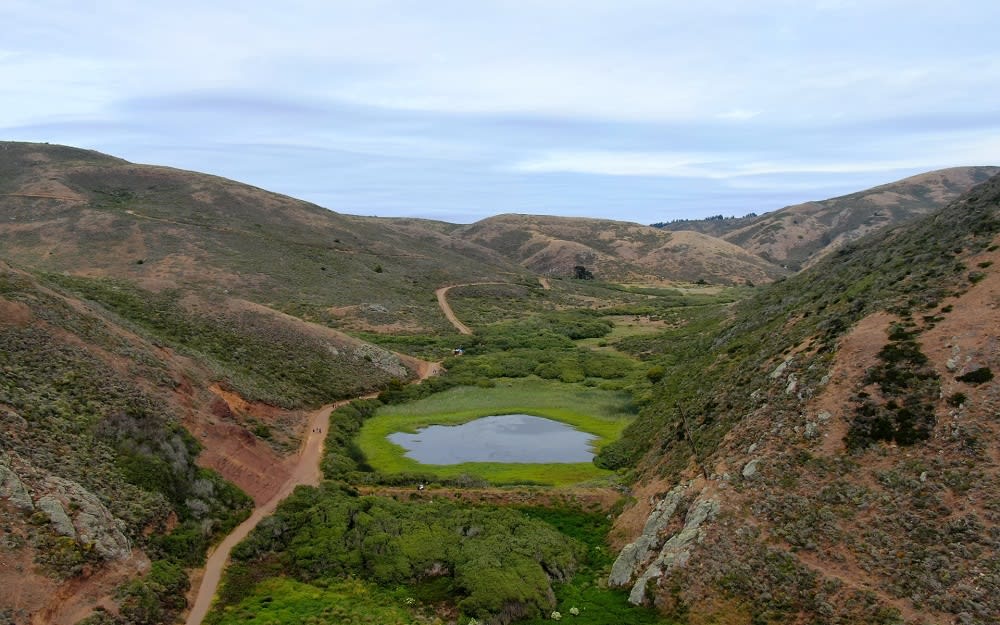 The natural views are incredible in Mill Valley, and one way to truly admire them is to visit
Tennessee Valley
. As an offshoot to the Marin Headlands, this valley has plenty of trails for different levels and needs. Visit in the spring to see the valley bloom, or in the summer and fall for a beautiful golden grass view. This nature spot is a haven for several different species, including raptors, deer, and coyotes. Also in this valley is Tennessee Beach, which is a great place to fish, enjoy a beach fire in one of its fire rings, or camp next to the water.
Ready to search for homes in Mill Valley?
The Mill Valley Film Festival brings plenty of excitement to the valley, and for good reason. When you're ready to make this creative and beautiful spot your home, contact trusted local agents
Michelle Klurstein
and
Ronda Priestner
to guide you through the process. For more information about Mill Valley, the Mill Valley real estate scene, as well as all other Marin County communities.